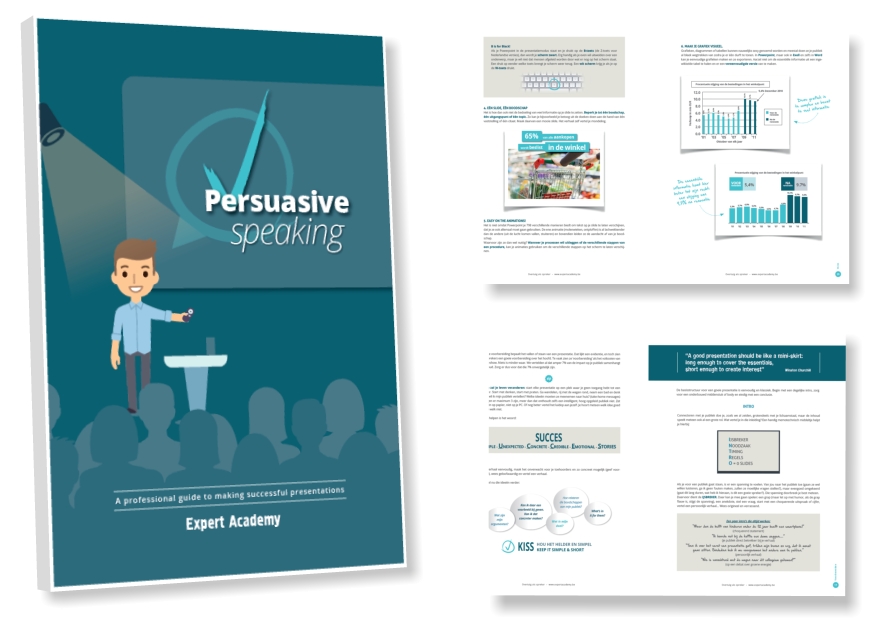 With the presentation tips in this book, your next presentation is guaranteed to be a success.
In this practice-oriented handbook you will find useful tips on how to match your presentation to the expectations of the audience. You learn to make optimal use of often unknown tools and techniques to inspire an audience and at the same time which pitfalls you absolutely must avoid for a successful and successful presentation.
A selection from the contents of this free e-book:
The power of visual stories
The ideal structure of a presentation
How to start your presentation
Proper use of audio-visual aids
Slide design: do's and dont's
Pitfalls to be avoided with PowerPoint and other presentation tools
How to keep the public's attention?
Never again stage fright with these anti-stress tricks

Get your free e-book now!