How to stand out with your LinkedIn profile: Featured Content
about Linkedin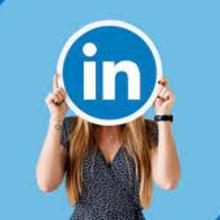 Do you really want to make a strong impression with your LinkedIn profile? Make sure you stand out in a positive way?
Here's a game-changer to highlight your unique talents or skills in a very powerful way. It's called the Featured section on LinkedIn. And here's how to use it.
The Featured feature is a new area on your LinkedIn profile where you can showcase what you are most proud of. For example, you can highlight posts you've written or re-shared, articles you've published on LinkedIn and even external media such as images, video, documents and links to your blog or whatever website you wish.
Think of it as a kind of shop window, a place to highlight your personal branding in the best possible way. That way, you can grab visitors' attention from the first second they land on your profile.
Maybe you've never heard of it or can't find it on your profile. That's not surprising because this option is not present on your profile by default. You will need to activate it yourself.
In the video below, I show you how to make the Featured feature visible and how it can benefit you for boosting your profile.